Powered By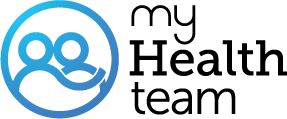 A MyEndometriosisTeam Member
Hello! I am having trouble finding pain medications that actually works to relieve pain. I have used narcotics in the past but those just make me sick. Ibuprofen and naproxen occasionally work but I need something that works! Any suggestions??
I take Co-Codamol and use heat patches x
I am currently taking tramadol and paracetamol then 2 hours later naproxen along with anti sickness tablets and gastrointestinal tablets to stop from getting ulcers. Which works most of the time but I've got oral morphine in case of an emergency I.e when I can't walk or get out of bed x
Try asking your doctor about butrans patches
I have recently been taking 800mg of ibuprofen every 8 hours and ultram every eight hours staggered by 4 hours between each pill ( ibuprofen 4 hours later ultram 4 hours later ibuprofen four hours later ultram) and it has been more helpful than just taking one kind of anti inflammatory alone. That being said it doesn't completely kill the pain but it does help.
I had a presacral nuerectomy where they cut the nerve to my uterus. Wow that's been amazing!
Regular use of heat pack is something that really helps me! Pain killers haven't been that helpful for me!
Join today!
Start meeting others who understand