Powered By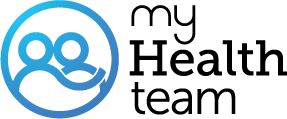 Hi Everyon Have Scar Endo And Had A Robotic Hysterectomy And Have A Painful Lump By Belly Button It Feels Like Endo
A MyEndometriosisTeam Member
What should i do for the lump under the skin next to my belly button scar
I have something similar. I have a lump right above my belly button that gets soooo tender and swells a few days after my period starts (I suspect it gets tender and swells due to the rise of estrogen). After about 1.5-2 weeks the soreness is gone (again, possibly due to the change in hormones), but the lump remains. I went to a surgeon about it and he stated it's probably an endo implant and states he believes when I had my laproscopy done, the tool that the dr was used had endometriosis tissue on it as the dr pulled the tool out from the incision area (which is right by the belly button). Because the tool/instrument that was used had some residual endometriosis tissue, it planted itself there and now it responds every time I get my period. My lap was almost 10 yrs ago and the lump has gotten larger.
I hope that you can speak with your provider about this and find some relief. We must be our own advocates. Wishing you the very best.
The above is from Dr. Andrea Vidali. My doctor was his mentor. I really like and trust Dr. Vidali.
Hi Amie! I would return to your surgeon. Umbilical endo is definitely possible.
I don't remember if you had excision. Please see your surgeon.
Hi there! Sorry to hear about your issues. My suggestion would be to my OBGYN. Painful or not! Good luck, feel better!
Join today!
Start meeting others who understand