Powered By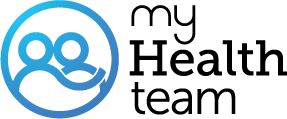 Real members of MyEndometriosisTeam have posted questions and answers that support our community guidelines, and should not be taken as medical advice. Looking for the latest medically reviewed content by doctors and experts?
Visit our resource section.
Ultra Soundss And Endo

I went to an acupuncturist for the first time and she told me that since technology is growing that they can now see endo through ultra sound? Is that true? during my diagnosis laproscopy I was told that there was endo on a tendon that they couldn't safely remove, but through every recent MRIs and ultra sounds they find nothing... Is she just misinformed?
I completely agree that it's a misconception. It's just annoying that the consultants then tend to lean more towards that, rather than listen to their patient and follow medical notes
If they can't see it on a ultrasound y do they send us for the stupid tests shotty doctors :(
I think it is a misconception. True, some women have such severe endo on a place near the uterus that it is visible. But I have had multiple ultra sounds, an MRI and bloodwork done, they all said no endo. But because my pain was excruciating they decided to do a lap. And ofcourse they found endo. It was small, so it couldn't been seen on anything.....
My consultant ordered a MRI and it showed nothing. He then didn't think it was that bad and even told me my problematic bladder was because I gas hysterectomy.
I had surgery last week, it was all on my left, in and around my bladder, I was in surgery 2 hours, had 3 key hole cuts and a actual cut, I also have a stent.
Jx
Join today!
Start meeting others who understand